Virginia del Solar Fernández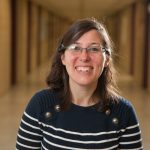 Postdoctoral Fellow (Fall 2018 -present)
PhD Degree summa cum laude and "Doctor Europeus" mention (UAM, Spain, 2012) Organic and Bioinorganic Chemistry.
Awards: Outstanding Scientific Content Poster Award (Inter PEG, San Diego, CA, 2018)
Extraordinary Doctorate Award (UAM, Spain, 2013)
PhD Degree summa cum laude and "Doctor Europeus" mention (UAM, Spain, 2012)
Eli Lilly Research Award for PhD Students (Eli Lilly & Company, Spain, 2012)
Scientific Interest: Cancer research, medicinal chemistry, omics sciences
Language: Spanish (mother tongue), English (advance), German (beginner)
Hobbies: solve logic puzzles, biking, cooking, playing video-games.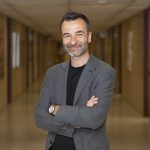 José Pedro Cerón
PhD in Computational Chemistry, Universidad de Murcia (2009)
Visiting Professor at Brooklyn College
Associated Professor at Universidad Católica San Antonio since 2015, Spain
Scientific Interest: Drug design by using theoretical tools, including docking, molecular dynamics and quantum chemistry methods
Languages: English, French, Spanish
Hobbies: To keep surprising myself a little every day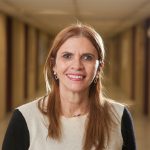 Victoria Medialdea
Lab Manager
B.Sc./M.Sc. degree in Biology/Animal Ecology From Universidad Central de Venezuela.
Diploma in Management Studies from The Institute for Advanced Studies in Administration (Caracas) in 1996.
Executive at QUIMBIOTEC, the biotech company of the Venezuelan Institute for Scientific Research (IVIC) (1994-2004).
Adjunct lecturer in the Chemistry and Biology Departments of Brooklyn College and the Chemistry Department of New York City College of Technology.
Languages spoken: English and Spanish.
Hobbies: Traveling, reading, politics.